Mature Black Bears in this province range from200lbs to 500lbs. This hunt starts in the early afternoon and ends at suset each day. It is a fairly easy hunt, with no great amount of walking.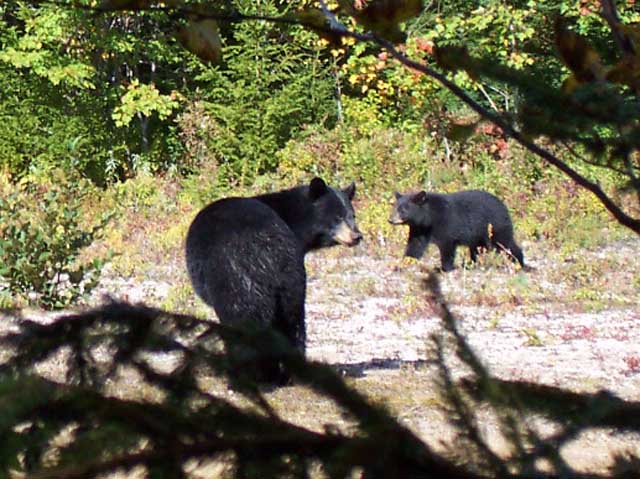 Great shot from a ground blind, for those that just want the moment on film.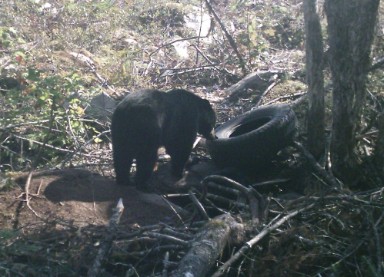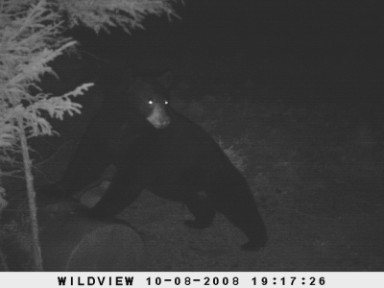 All of our bait sites are monitored with trail cams.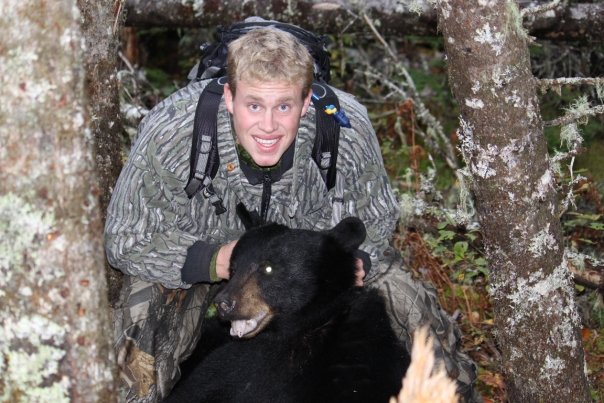 Five,1/2 day hunts 6 nights is $4,000.00 per hunter based on a party of 2 hunters. This price is for a deer or bear hunt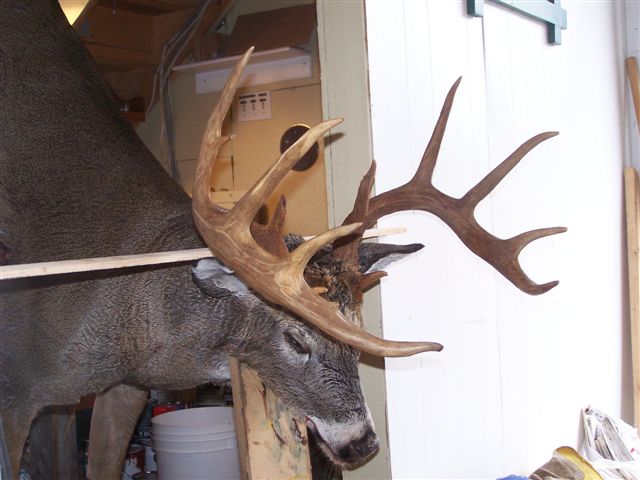 There are trophy deer here in Nova Scotia
Nova Scotia has an excellent population of heavy bodied respectable antlered white-tail.

Goldeneye Outfitters has access to several remote areas. You could choose to hunt from the vantage point of numerous safely secured tree stands or use a expertly concealed ground blind.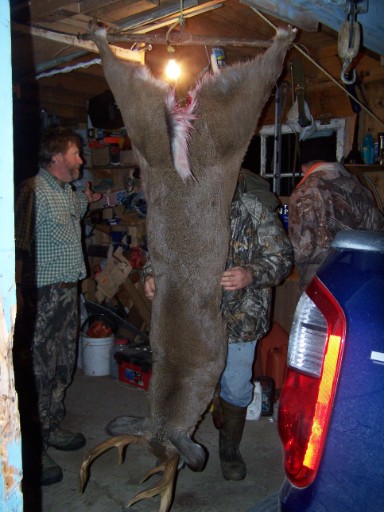 One area, two years, two great bucks!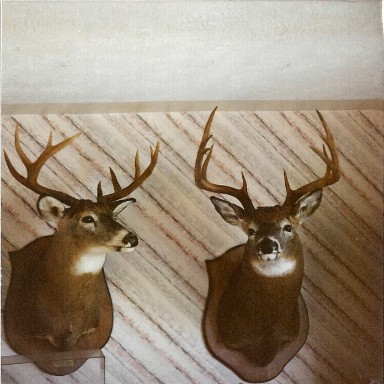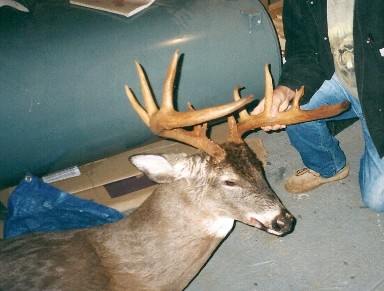 Our bait sites are within good shooting range for you to use your bow or rifle.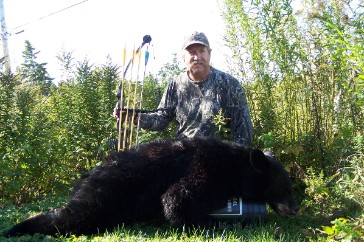 Nova Scotia Hunt for Black Bear.
Our bear hunt consists of hunting from registered bait sites in areas of high concentration of black bears. Our bait sites are maintained often during the season and trail cameras are used to pattern bears. Our Master Guide has many years of experience hunting Nova Scotia 's black bear and will provide you with an exciting and challenging hunt in remote areas of Nova Scotia's back country.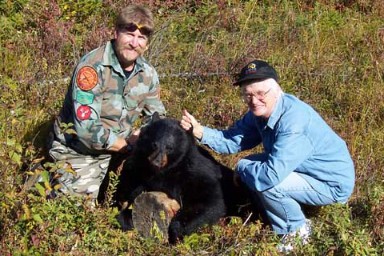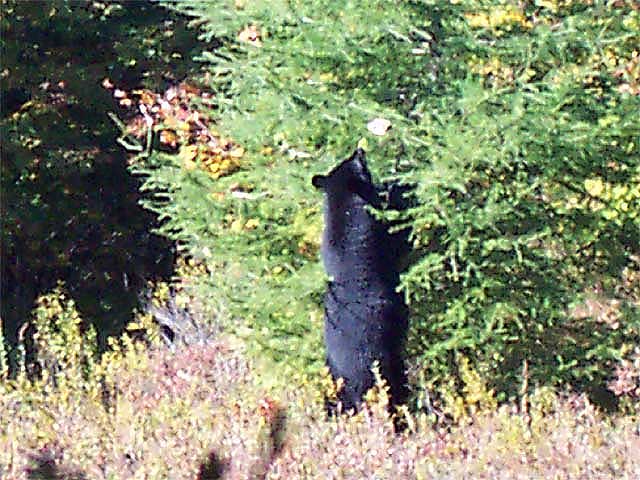 Our bear hunts and deer hunts include licenses, accommodations, meals, capeing and quartering of the animal you harvest. (you will need to bring a large cooler with you to take any meat you want home with you). Also, you will have to rent your own vehicle when you arrive at the airport, 4x4 is suggested, and you should book this ahead of time.
If you do not wish to take the meat home with you, it can be gifted here.

Hunt Nova Scotia's White Tail Deer
Hunt White Tail deer in the quite back woods of Nova Scotia. We hunt these animals from tree stands, ground blinds, and some still hunting as well. We do not hunt over man made food plots, so there is just that little bit more of a challange.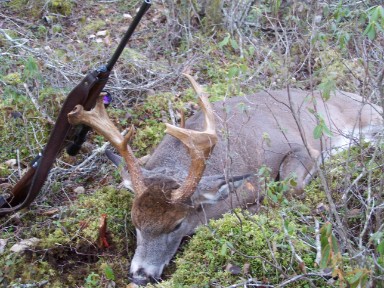 The temperatures here in the months of September thru November may vary from 80F to 20F . So we suggest that you bring clothing that can be layered. Fluorescent orange is mandatory here for hunting deer and bear (after upland season opens) and must be worn while hunting at all times.Camouflage clothing may be worn for the first part of bear season. We suggest that you bring a large cooler with you, if you wish to trans port your meat home.
Hunting Weapons
No fully automatic weapons are allowed here, or rifles under 23 cal. Hand guns are not permitted, nor are pump or semi-automatic shot guns that hold more than 3 shells at a time (make sure your plug is in). For more information on firearms in Canada and to get firearms forms,to bring your firearm into Canada, please contact the Canadian Firearms Centre at 1-800-731-4000 or at canadian.firearms@justice.x4000.gc.ca